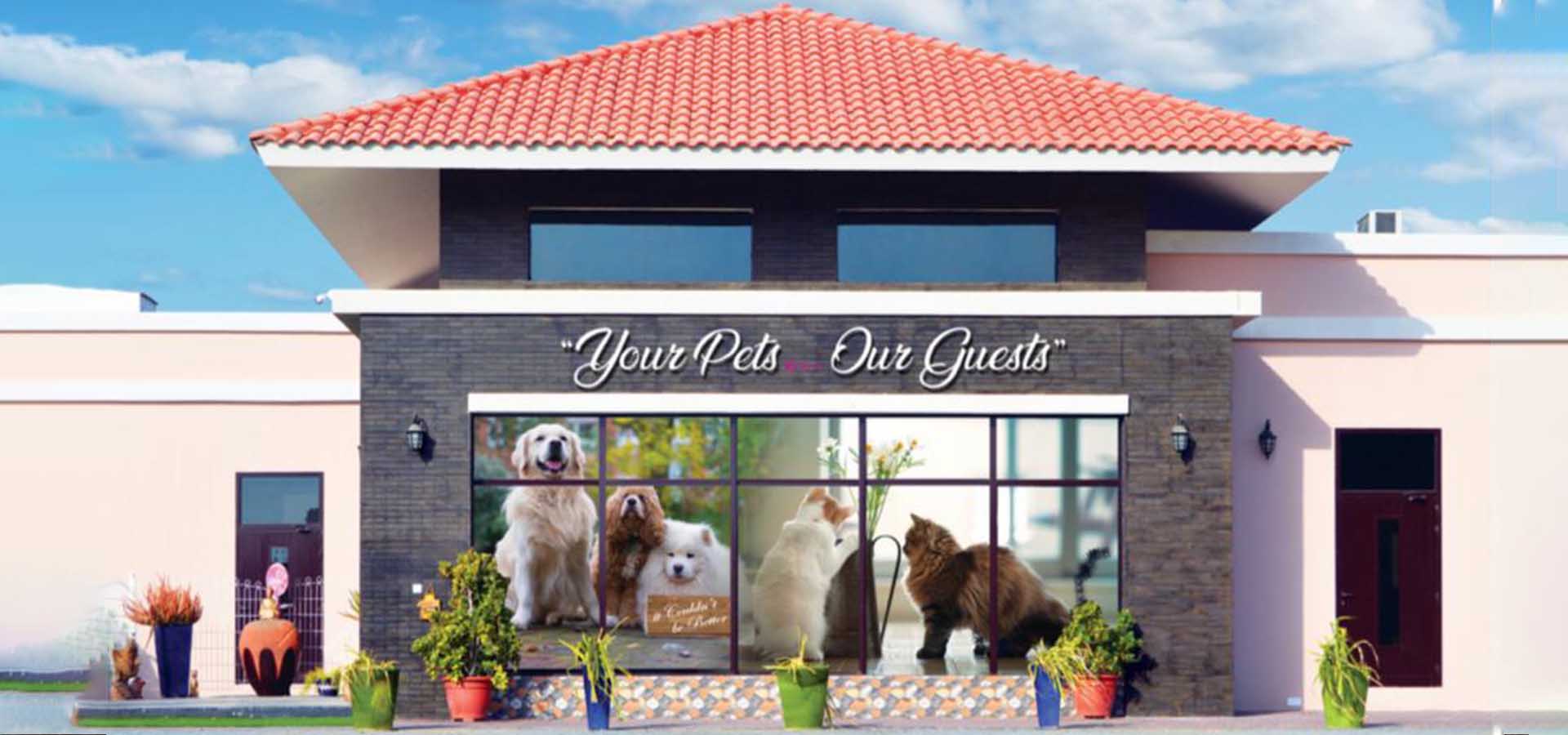 A dream, A desire to give the ultimate best to pets both in comfort and care. Established in 2006 Pets Oasis is The Ultimate destination for all your pet's needs. Owned and managed by Dr. Elizabeth Thomas, Veterinary Surgeon, she brings in a lifetime of professional experience in the proper way to care for 'your pet. Pets Oasis offers a loving, safe, secure home away from home for your pet. Pets Oasis takes great pride in their staff for their dedication and love for animals, above all they are always ready to help.
PETS OASIS
WHAT WE STAND FOR
Our Vision
To be the unparalleled specialists in pet care
Our Mission
To be the one stop destination catering to all the needs of pets.
Our Values
Your pets – our guests! Our team will do anything to ensure their absolute comfort.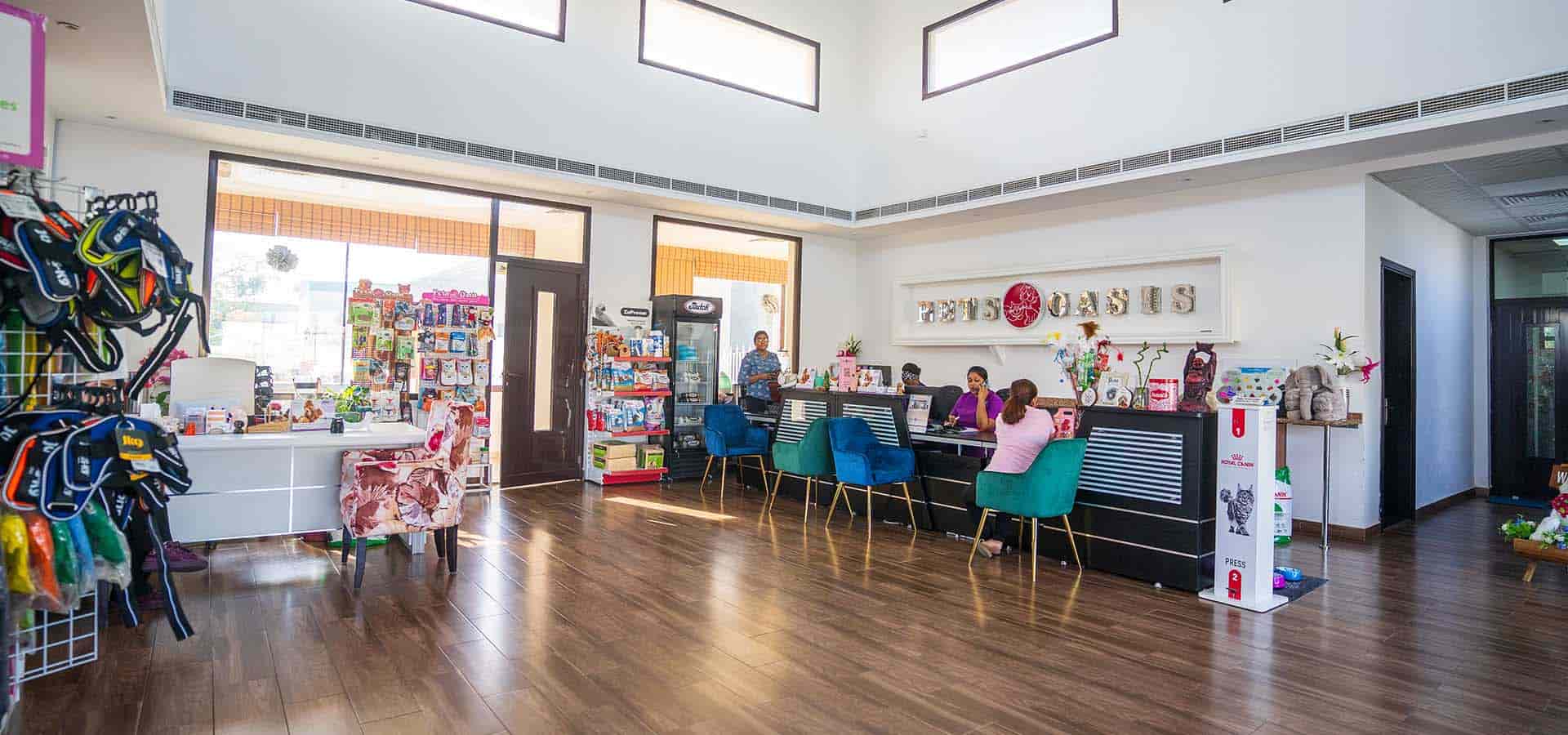 Pets Oasis is committed to excellence in pet care and strives to maintain the highest standards of professionalism, compassion, and expertise. Our goal is to ensure that pets and their owners have a positive experience every time they visit, and to build long-term relationships with our customers based on trust and respect.
Pets Oasis envisions a world where pets are treated with the same care and respect as human beings, and where pet owners can trust that their furry friends are receiving the best possible care. Our goal is to be the go-to destination for pet owners who want the best for their pets, and to be a driving force for positive change in the pet care industry.

Pets Oasis puts its customers and their pets at the centre of everything it does and strives to provide a personalized and responsive service that meets their unique needs and preferences. Having grown steadily over the years, with branches in Abu Dhabi, Ras Al Khaimah and Ajman. Pets Oasis is into the business of creating the happiest pet community in UAE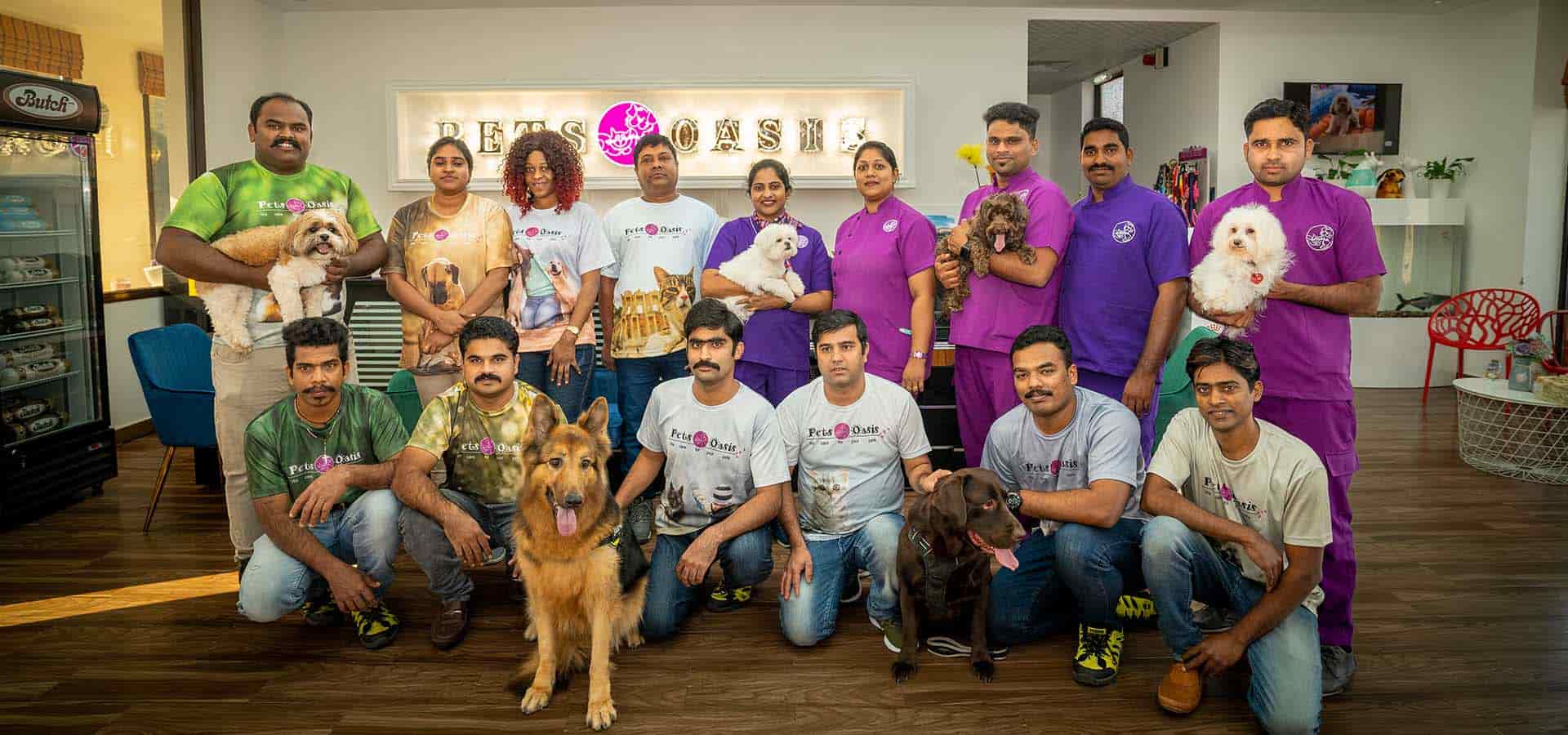 The Pets' Oasis brand is the pride and joy of Dr. Elizabeth Thomas, who has a lifetime of experience in veterinary care and a deep insight into the animal psyche. Pets Oasis is committed to staying at the forefront of the pet care industry, and to continuously innovating its services and facilities to meet the changing needs of pets and their owners.
Despite the great success of all the ventures she started since 2006, the yearning to provide the very best of facilities to the creatures she adores remained and so, in 2018, was born the ultimate pet utopia – PETS OASIS ARCADIA!
When passion meets expertise, the result is beyond expectations! A state-of-the-art infrastructure built in an area of forty thousand square feet stands out proudly – the only one of its kind in the region. Designed and custom built with pets and only pets in mind, it's the ultimate luxury destination for pets in the middle east. Attention has been paid to the finest details to ensure total comfort for your pets – our guests. Indeed, they are cared for like members of our family!
Cradled in serene environs, with open blue skies and fresh breeze, the dogs have the choice of gambolling outdoors with sun kissed fur or the luxury of climate-controlled suites which is available to all our guests. Cats our whiskered guests enjoy the luxury of a sun kissed huge resort with catios designed to individual cat personalities with relaxing windowsills to nature beckoning cat patio. Pets can also avail the Indulgence of the spa and the fitness regime with furry fiestas on weekends, making memories on holidays which is what makes Pets' Oasis an arcadia which exceeds the star ranking. So, you see…
"

Ultimate luxury is not just for humans anymore

"
For the ultimate care of your pets,
let us do it all