Petsoasis
Veterinary Clinics
Excellence in customer service and quality Veterinary care
At Pets Oasis Veterinary Clinic Abu Dhabi we provide quality veterinary medical care for your pets. When you bring in your pet we will perform a thorough Physical Examination in order for us to come up with a proper diagnosis. This involves us examining your pet's eyes, ears, mouth, skin, cardiovascular system, gastrointestinal and Skeletal systems for any abnormalities. Our Veterinarian will perform blood and or urine tests as is necessary to check on your pet's liver, kidney, pancreas, and endocrine system. Depending on your pet's condition our Veterinarian may recommend further diagnostic tests such as x-ray or ultrasound.
If your Pet is Sick and requires hospitalization, at Pets Oasis we have excellent Hospital wards which allows us to house cats and dogs separately. All our cages are stainless steel which allows for proper cleaning and reduced risk of hospital infections for your pets. Our cages allow for oxygen supplementation if needed.
If you are concerned that something is wrong with your pet, please call us to book a medical assessment for your pet.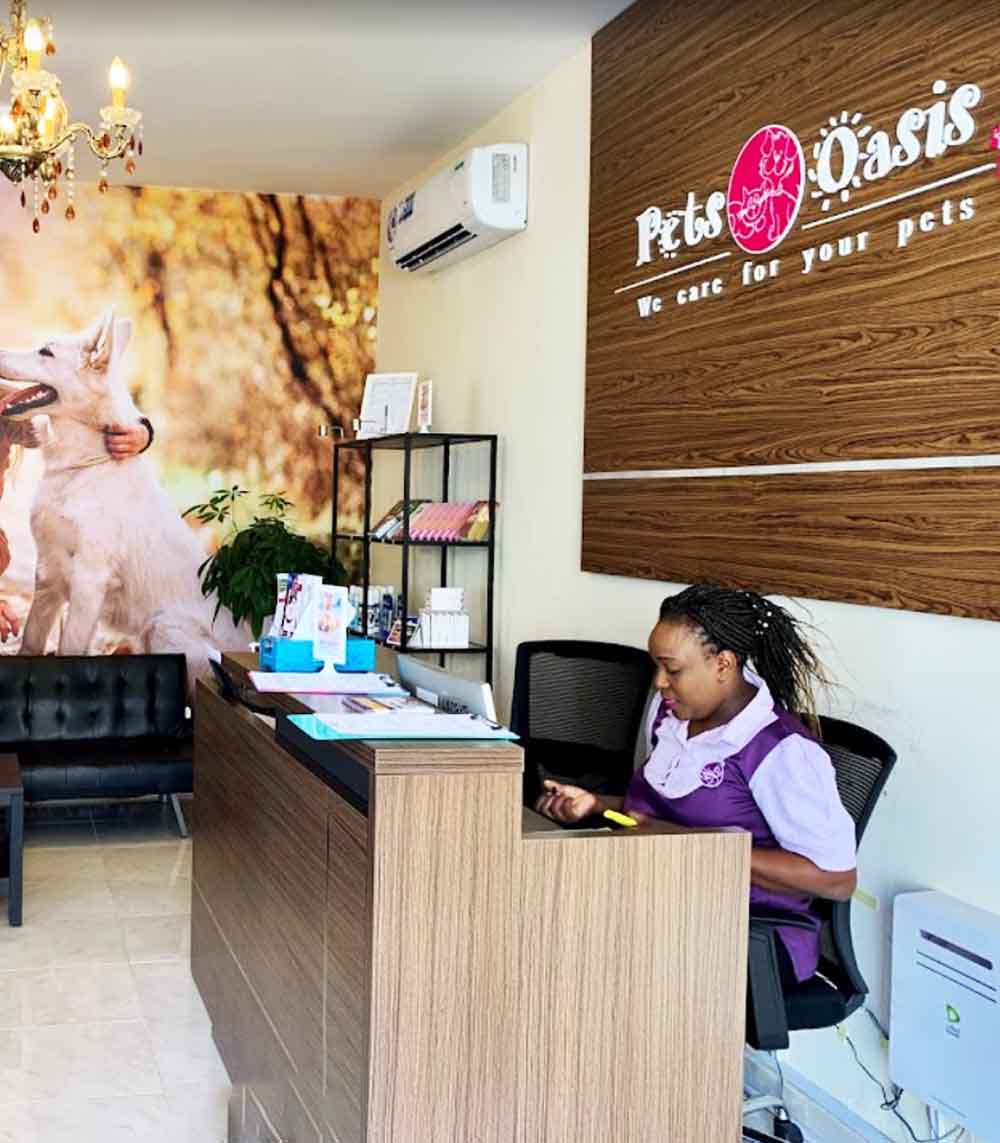 The Pets' Oasis brand is the pride and joy of Dr. Elizabeth Thomas, who has a lifetime of experience in veterinary care and a deep insight into the animal psyche.
At Pets' Oasis Veterinary Surgery, we strive to provide you with excellent customer service and quality medical care.
Dr. Elizabeth and her team go out of their way to ensure that your pets get top notch service. They rise above and beyond the call of duty when it comes to ensuring the health and safety of their clients. If your pet is boarding with Pets' Oasis, you can be totally at ease as vet services are available 24/7 for in house guests.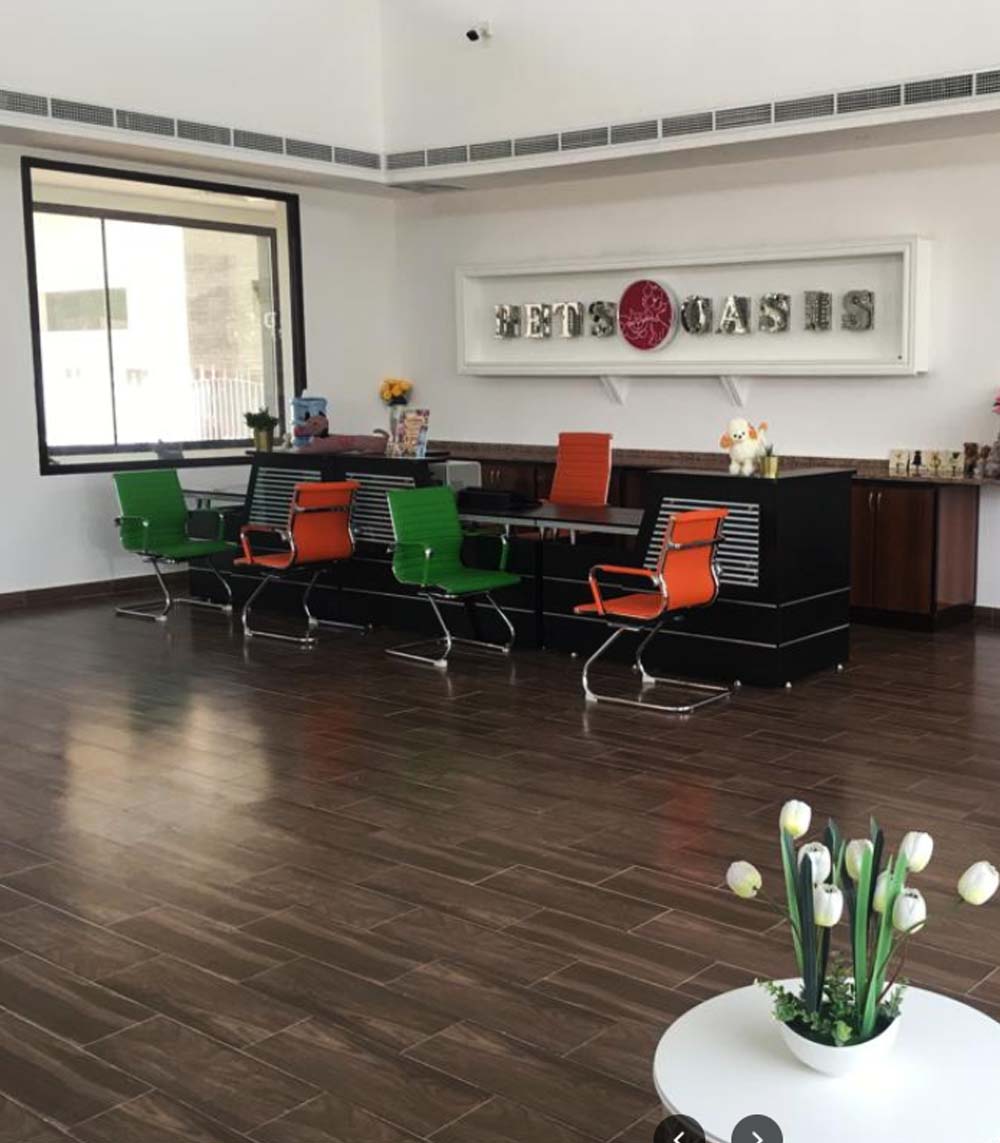 We ensure that your pet gets the best possible health care in all areas…from vaccinations to surgeries! We have clinics in Ajman and Ras Al Khaimah. Just choose the one nearest to you – it's all about your convenience!
Petsoasis
Our Services Include
Annual Examination and Vaccination
Elective surgical procedures, including spays and neuters
Dental prophylaxis and preventive care
In-house diagnostics and reference lab services
Geriatric care
Flea & tick treatment / consultation
Regular & prescription diets
Microchipping
Blood test for pet relocation
Doctor's appointments are made between 9am – 2pm or 5pm – 7pm Sat-Thur.