Pets oasis
Exotics
A magical place for your exotic pets
We know that even your smallest pet occupies a BIG space in your heart– be they birds, rabbits, hamsters, rats, turtles or even fish! Our exotic area is our favourite part of Pets Oasis Arcadia, the pleasant and calming feeling that everyone feels when they walk in cannot be found anywhere else. It is the most luxurious holidays that your winged and furry companions can have. Birds flying in open spaces, their chirping filling in the air, makes your pet feel like they are around friends that they know and feel free to run around and explore. Be it birds, fishes, turtles, hamsters, or truly exotic pets like iguanas and bearded dragons, we have a place for them all. We are fully equipped and completely capable of taking good care of them while you are away! Our Exotics room encourages free mingling for those guests who love socializing! Your pet is likely to make new friends while you are doing the same on your holiday!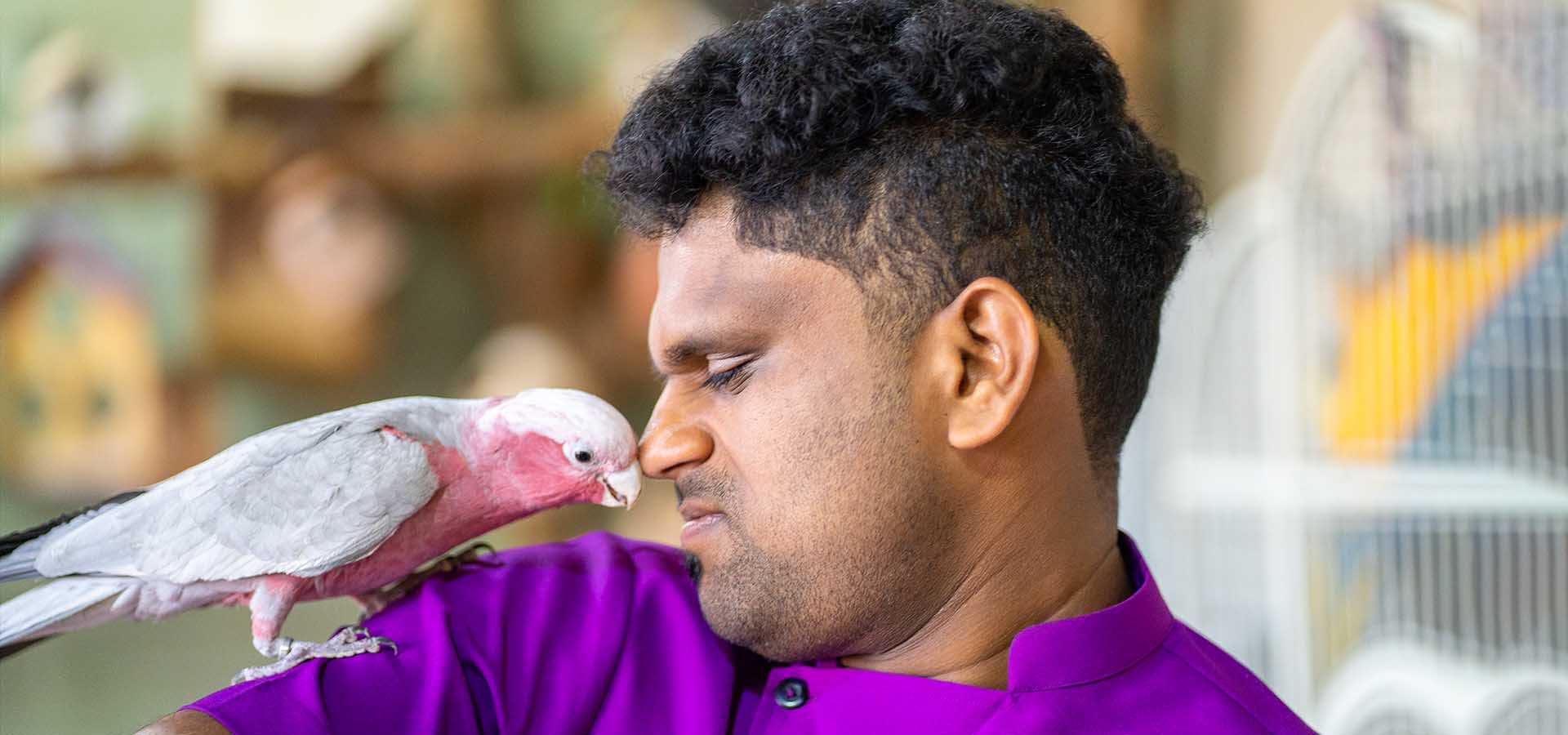 "

Ultimate holidays for feathers and furs

"
Contact us, to give that magical experience to your exotic pets
Call or WhatsApp us on 0097167662397 
or email us on info@petsoasisuae.com,
let us make it special for them.