Pets oasis
LUXURY CAT RESORT
Because they deserve the best
Are you a cat owner looking for the perfect vacation destination for your furry friend? Do you want to give your feline friend the ultimate vacation experience while you're away? Look no further than Pets Oasis Arcadia Luxury Cat Resort, where your cat can enjoy a luxurious staycation while you're away. We understand that leaving your beloved pet behind can be stressful, especially if they require special attention or care. Finding a trusted and reliable place to board your cat can be a daunting task, but at Pets Oasis, we offer a one-of-a-kind experience that your cat will love. Vacations can be exciting and fun for your cat! They are creatures of habit and can get quite stressed out if their routines change drastically. We at Pets' Oasis Arcadia have taken this factor very much into account while designing the cat resort! Spacious large resort in tranquil surroundings to keep them calm with lots of natural daylight and plenty of space to walk around and explore with calming music and relaxing scents in the air.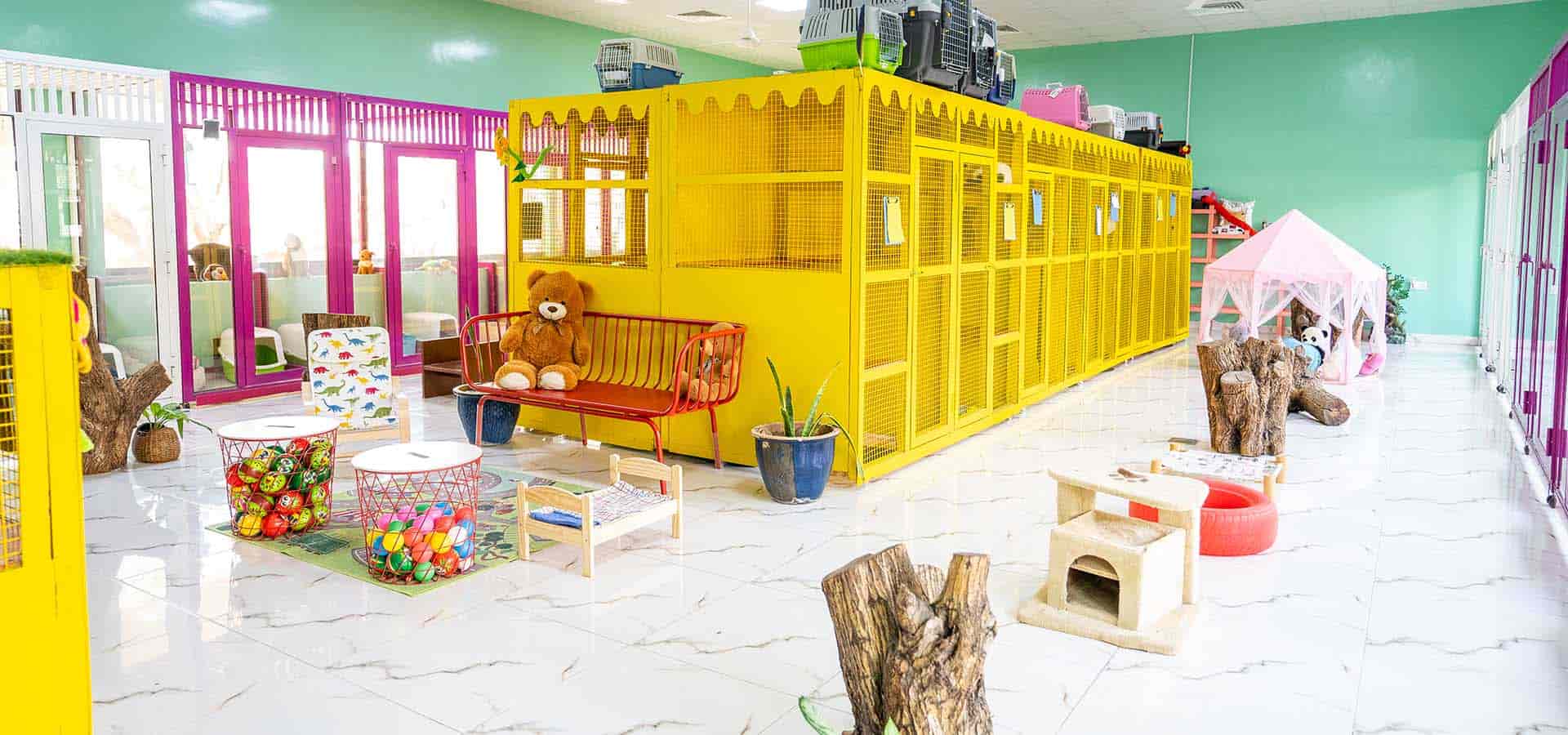 Imagine your cat lounging in a private suite, watching birds outside through the floor-to-ceiling windows, and enjoying gourmet meals. At Pets Oasis Luxury Cat Resort, we specialize in providing a high-end, customized experience for each cat in our care. Our spacious and comfortable accommodations are designed to ensure your cat feels right at home. We offer large and relaxing cat suites with cozy beds, premium food and treats, personal attention from our experienced caretakers with special services and amenities. Even a concierge service to arrange special activities for your cat, to keep them entertained with plenty of playtime and exercise. Cuddles from our cat loving handlers, and even a cat spa and grooming salon to ensure our guests are relaxed and pampered during their stay.
We believe in the wisdom of cats and strive to make their stay with us as enjoyable as possible. You can have peace of mind knowing that your cat is receiving top-notch care and attention while you're away. Our animal crazy staff will always be around to make sure that kitty doesn't miss you too much – they will provide the guest with whatever is needed – a quick cuddle or a lovely head scratch or a belly rub – in our eyes, nothing is too good for our guests! Pets Oasis is owned and managed by Dr.Elizabeth Thomas bringing in her experience and professionalism. Our veterinarians are on hand 24/7 to ensure your fur baby's health during their stay. You can go ahead and enjoy your vacation guiltfree knowing that your pet, our guest is likely to have a better time than you, here at Arcadia.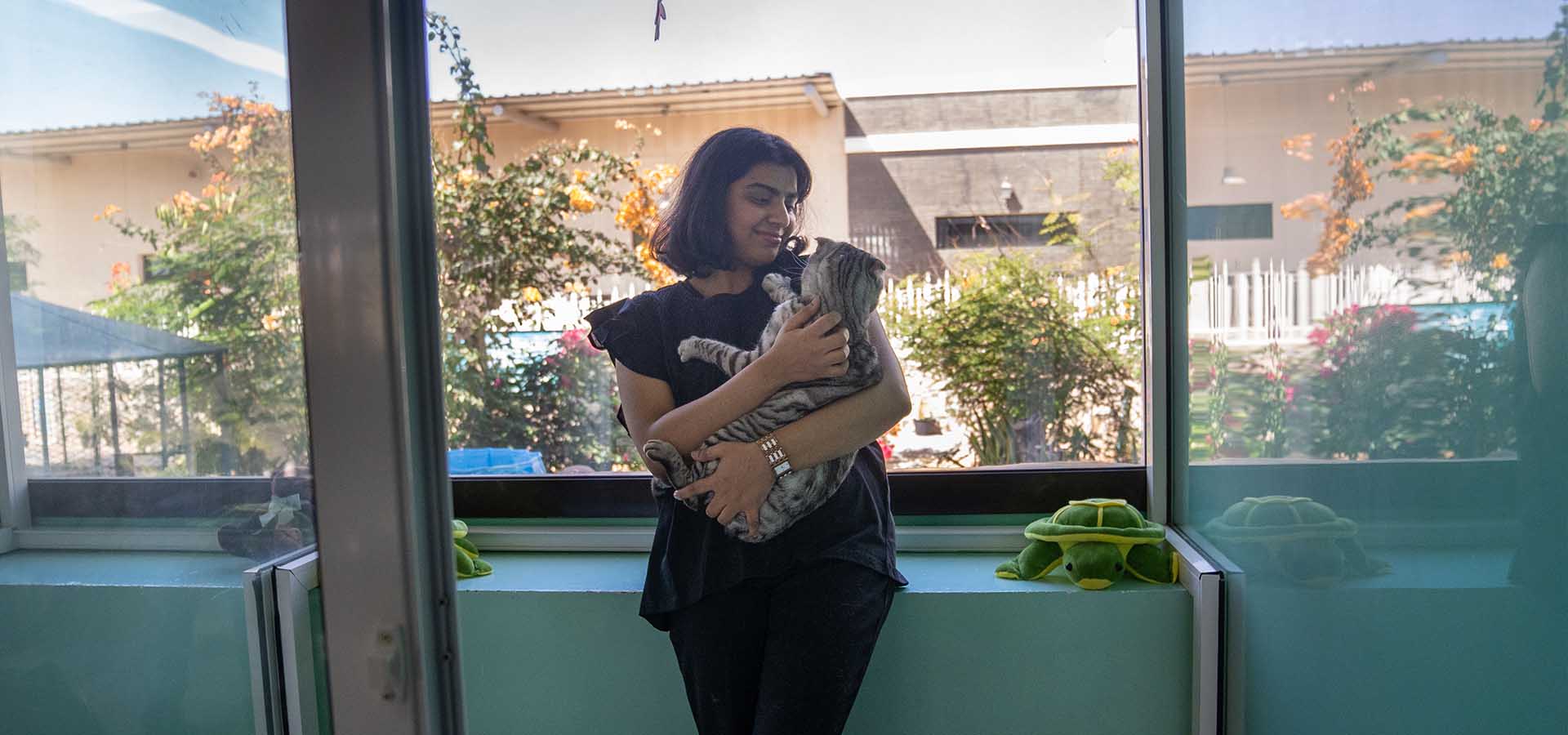 All of us who are owned by our cats are aware of their fastidious nature and hence there is nothing to beat the peace of mind of boarding your cat at a luxurious, professionally managed, meticulous facility! And the comfort level must be seen to be believed! Each cat-guest has an exquisitely comfy basket for taking catnaps and perches to jump up on and survey the world as only they can do! You have the choice of three different types of accommodation as per your feline's preference:
The Catio Suites: For the pampered puss used to outdoor rambles, we have a little apartment with an enclosed outdoor catio. If adventure is in the genes, then this is the sporting holiday for our whiskered guests!

The Garden view suites: For those of our guests who aren't as adventurous but still want a room with a view, we have suites which look out on the beautiful garden. Guests can laze on the windowsill and see the life passing by – a holiday couldn't be more relaxing!

The Classic Suites: For the shy, retiring types we can provide the safe and cozy havens they crave, complete with a basket and perches! It's as good as a 'do not disturb, I am on vacation' board!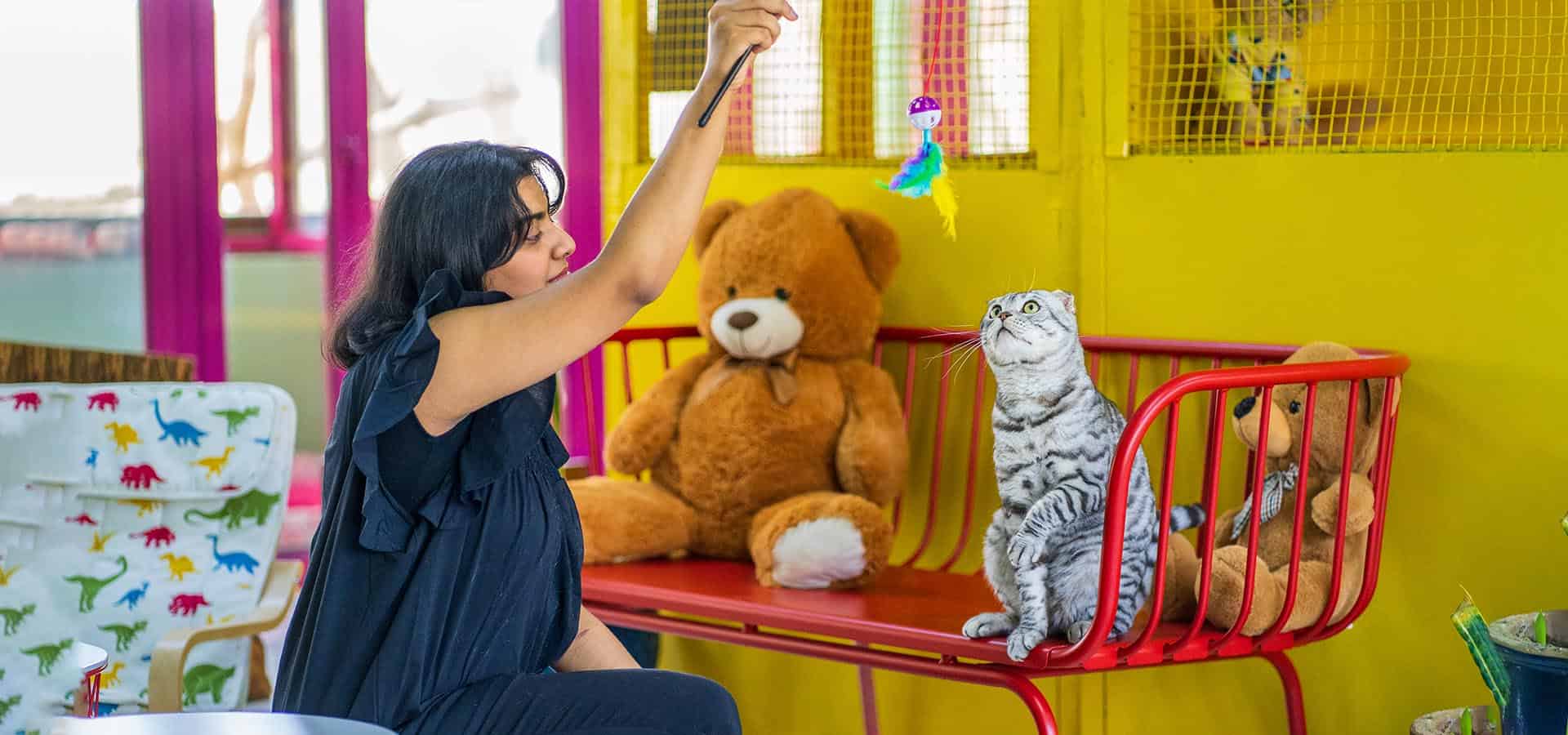 Book your fur baby's stay at Pets Oasis Luxury Cat Resort today! You can enjoy peace of mind knowing that our resort is a home away from home for your feline friend, and we guarantee that they will have a luxurious, relaxed, and comfortable stay with us receiving best possible care and attention. You'll return to a healthy and happy cat who has been well taken care of in your absence. Contact us today to learn more and to book your fur baby's stay. Your furry friend deserves the best!
"

That's Ultimate luxury

"